By: Inoljt, http://mypolitikal.com/
On Tuesday night Pennsylvania's 12th congressional district held a special election, pitting Democratic candidate Mark Critz against Republican Tim Burns.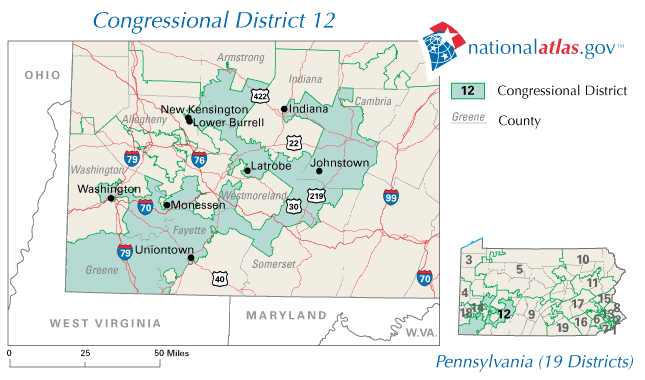 Mr. Critz won solidly: a nine percent margin of victory off 53.4% of the vote. Several polls had predicted a very close, photo-finish election; this result contradicted that assumption.
This victory constitutes good – very good – news for Democrats.